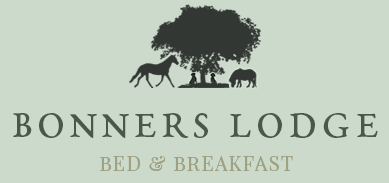 Breakfast
With a wide variety of breakfast dishes to choose from there will be something to suit everyone.
Orange juice, a choice of cereals, a selection of seasonal fruit and a variety of yoghurts are on the table, so just help yourself.
Then, try our traditional English Breakfast with excellent sausages, bacon, and free range eggs, as well as fresh mushrooms, and tomatoes Baked beans, black pudding are also available.
Or, for a change, try some scrambled eggs with a little smoked salmon, , or poached eggs on toast, a bacon or sausage sandwich, or a bowl of piping hot porridge.
Vegetarian guests may enjoy our Vegetarian English Breakfast with mushrooms, tomatoes, vegetarian sausage, egg, baked beans
Alternatively, a light, Continental option is available, with fresh-baked croissants and pains au chocolat. Fresh fruit salad cheeses and ham.
For a leisurely start breakfast is served between 8.30am – 9.30am (earlier on request)
Please let us know if you have any special dietary requirements.
For those of you who would like a quick breakfast please leave your order the night before and we will ensure your breakfast is ready for the time you request.
Supper
We offer a sharing platter of local cheeses, ham, pate, tomato & basil salad, homemade bread and chutney. Please pre order.
Packed Lunches are available on request – please pre order.
There are plenty of places to eat out locally – sample below
Lunches
Peggottys, Wolsingham, Tel: 01388 527093
Knitsley Farm shop restaurant
Number 10 in Wolsingham Market Place, Tel: 01388 528344 (open for supper Thurs – Sat summer months)
The greenhouse at Lanchester garden centre (www.lanchestergardencentre.co.uk) Gluten free options available
Pubs and Restaurants
Manor House, Cartaway Heads - Tel: 01207 255268 on A68 heading North towards Corbridge
The Old Mill at Knitsley – Tel: 01207 581642
Ravellos at Lanchester - top class Italian cuisine
The Pavilion, Iversley (Cantonese food) – Tel: 01207 503388 – need to book.
The Lord Crewe Arms, Blanchland, Tel: 01434 675 469 www.lordcrewearmsblanchland.co.uk
Buon Appetito (Pizza or Pasta) in Wolsingham- Tel: 01388 529124 lunch & dinner
Kings Head at Lanchester Tel: 1207 520054