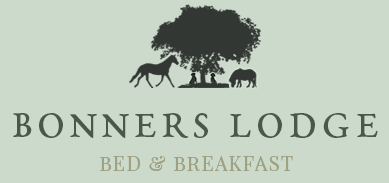 Our Family & Other Animals - the details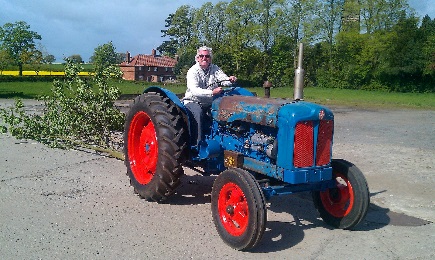 Ken
Ken is from Cork in Southern Ireland moving to the UK 16 years ago to work as an Aircraft maintenance engineer for Virgin Atlantic. He has a passion for aeroplanes, and had his pilot's licence before he had his driving licence. His dream was to fly cargo planes but unfortunately he had an accident which punctured his lung so he failed his medical. He then worked in his father's company as a coach builder before turning back to his true love of Aircraft. He has 2 grown up daughters and 3 beautiful grandchildren living in Ireland.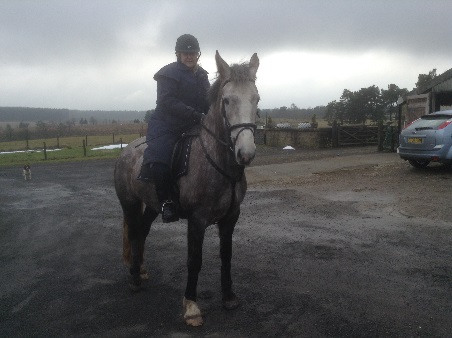 Michelle
I am a local girl brought up in Brunswick village on the outskirts of Newcastle upon Tyne. An accountant by profession working both in Practise and Industry. Recently giving up the stressful job of working for a Global company as a Financial Controller for the simpler life in the country. I now have a small accounting practise which I run alongside the Bed & Breakfast. I have a great love of all animals and am always rescuing abandoned and injured animals. I have 1 daughter and 2 beautiful grandchildren living in Yorkshire.
Ken and I met 10 years ago and were married in 2011.
The Animals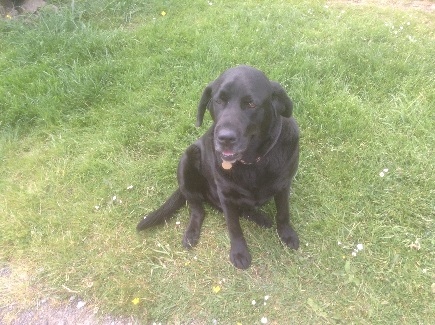 Billy
We bought Billy as a 2 year old following seeing an advert at the local vets. He was living with an elderly couple in an upstairs flat with no garden. He was showered with love and food (so far too fat) but had never been let off the lead and his owners were unable to give him the exercise that he needed. It broke their hearts to let him go but they knew this is the right thing to do for Billy. When we first got him he pulled like a steam train on the lead, but he was soon enjoying his new found freedom of running off the lead.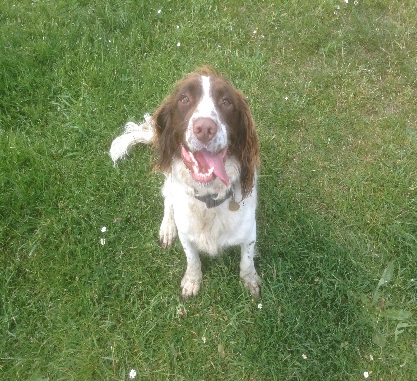 Charlie
The maddest of spaniels. Previously a rescue dog which the lady we bought him from had found at the dog pound so we have no early history of his life. His owner was advertising all of her 4 dogs for sale due to moving into a house that did not allow animals. We went to look at her Labrador to have as a companion for Billy but could not leave Charlie where he was. It was obvious he had a lot of issues – he was sat guarding the front door just waiting for it to open so he could get out, you just had to look at him and he would roll over and pee himself. We quickly came to the conclusion that the Labrador would easily find a home but Charlie would be the difficult one to place so we just could not leave him behind. He quickly became best friends with Billy but really wanted to eat Luna our cat. Segregation became part of our life, but over the last year Charlie is starting to realise that the cat actually fights back so is a little hesitant to chase her so often. We only had him for 2 weeks and he snapped his leg when turning sharply trying to keep the ball from Billy. So £1800 later he had 2 pins in his leg and had to spend 6 weeks in a cage to recover. We reckon this makes him the most expensive rescue dog ever, but we wouldn't change him for the world.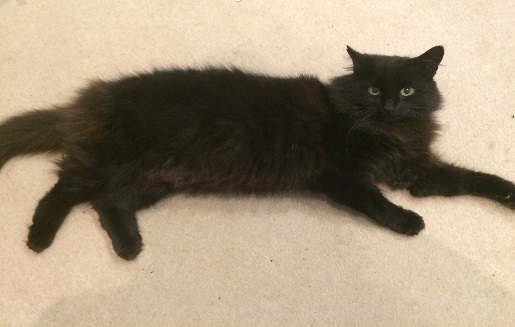 Luna
The only animal we have ever owned from a baby chosen by my daughter when she was 7 years old. Definitely a cat with staff who thinks it is her house and we are just the guests. The first 11 years of her life she spent most of her time outdoors and gained the title the terminator due to the number of dead animals found under my daughter's trampoline every morning. We have lost count of the number of bird's, rabbits and mice that we have rescued from her in the past. The killing machine lifestyle came to an abrupt end when she was attacked by a red kite and she discovered she was not in fact at the top of the food chain anymore but was part of the food chain! She had a ripped face, perforated eardrum and a ripped ear which you can still see the tare on her left ear - you could clearly see the talon marks where the Kite had a hold of her face, but lucky for her he must have lost his grip and dropped her. So for months she would only sit under the cover of the pergola in our garden of the last house we lived in. At Bonners Lodge she is still even now threatened by the open spaces surrounding her and rarely goes out in daylight for longer than a few minutes at a time. She is not the friendliest of cats and can put you in a false sense of security by being all cute and cuddly one minute then taking a bite out of you in quick succession. So if you have young children please watch them if Luna is about!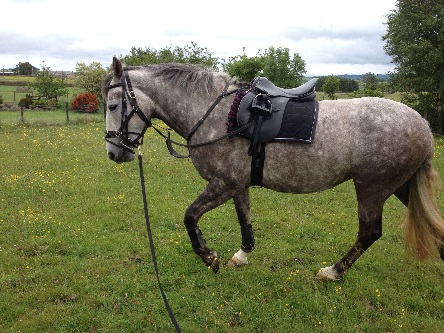 Rosheen - Rosie
Rosie became a member of our family by default as with all of our animals there is a story: - Firstly I had not owned a horse since my previous horse died at the age of 23 and that was over 10 years ago. One of the reasons we bought Bonners Lodge was so I could own my own horse again. I was looking for a black 10 year old gelding which was sensible to ride due to me suffering from arthritis in my arms, knee and back so don't have the strength I used to. A neighbour told me that the local farmer had an Irish sports horse which he was looking for a home for. She clearly did not fit the bill for the horse I was wanted (grey 4 year old mare) but I offered to look after her for the winter to see if I could manage to look after a horse again. It turned out she had a problem with her throat and had had a tie back operation to stop the sides of her throat collapsing making it difficult for her to breathe. Unfortunately the operation had failed and needed to be redone, again this did not work and a further 2 operations also failed so Rosie ended up having to have a permanent tracheotomy. So by this time I had fallen in love with her lovely nature so could not let her be sold elsewhere – who else would want a horse with a hole in her throat!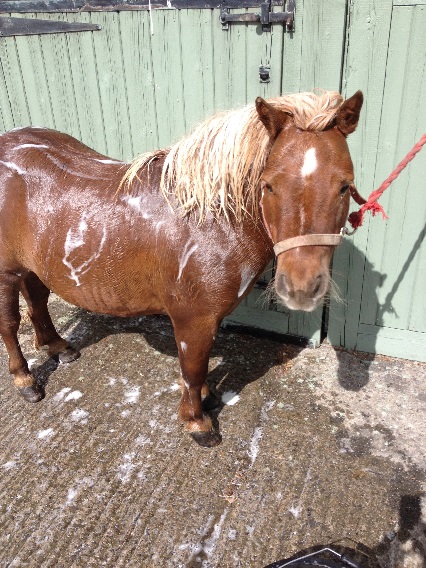 Rusty
After Rosie had been with us for a few months I received an email out of the blue from a friend I used to work with asking if I knew anybody who wanted a miniature Shetland. Her father had an allotment and when a neighbouring allotment holder and owner of Rusty became ill he asked if he would look after Rusty for a while. 2 years later Rusty was still sharing the allotment with some chickens and my friend's dad knew he needed more to his life. So when I went to see him I couldn't resist him even though it took a while to just get a halter on him and he came home with us. He had not had any other horse company for years so was delighted with his new home and friend. Still a stallion he thought he had a chance with Rosie and could not understand that he just was not big enough to be her man. In his mind he was 17HH! So poor Rusty was gelded but still loves his best friend Rosie. He settled in very well especially as he was scared of his own shadow. He is still a bit nervous of new people so please don't take it personally if he doesn't come to say hello straight away. He comes around in his own time.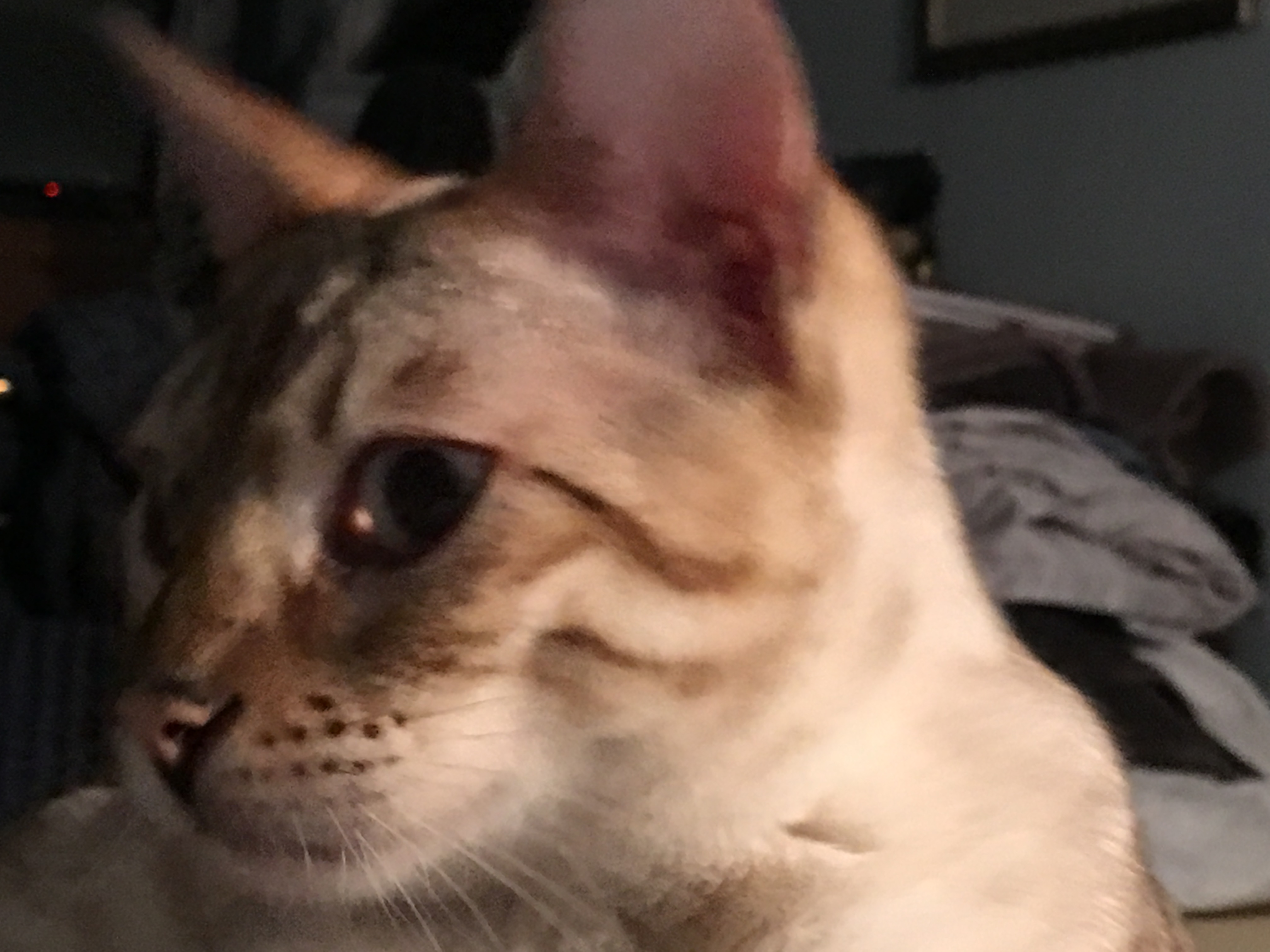 Rafki (alias Raf)